SmartFlexTech - SmartServers
---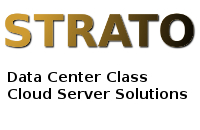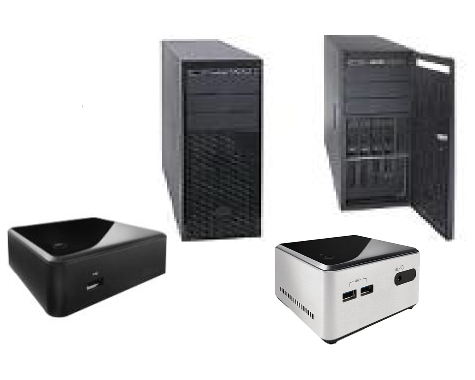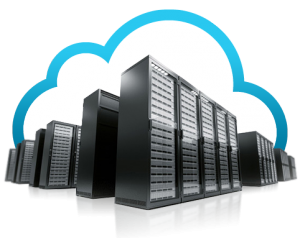 ---
STRATO Cloud Servers are custom built to accommodate the stringent requirements of Cloud Data Center class hardware and software solutions. These servers are built to last and incorporate only first class hardware components, selected for maximum compatibility with the chosen operating systems. STRATO Servers are available as bare hardware products or as Turn-Key OVD Cloud Server Solutions. Depending on customer requirements, we will pre-configure STRATO Turn-Key Cloud Systems to be deployed at a customer site with minimal customer intervention. SmartFLeX Technology and its partners STRATOnetix and Microapex will work together to provide a 'peace of mind' solution for any customer about to embrace Cloud Computing - internally, externally, or as a hybrid solution.
Open Source and Windows friendly.
Our Cloud Computing products are largely based on Open Source software provided by Canonical/Ubuntu and Inuvika. Windows software is provided by Microsoft products where needed.
Key Benefits

STRATO Server Solutions are customized Data Center Class products.

STRATO Server Solutions provide Lower Total Cost of Ownership by reducing power consumption of corporate desktops by up to 50% when combined with Thin Client Hardware.

STRATO Server Solutions enable the efficient consolidation of application workload, first in the data center through application and desktop virtualization, and then across server hardware within the data center through system virtualization and provisioning.

STRATO Server Solutions can reduce the organization's carbon footprint by offering employees the ability to work from home instead of driving to work every day.

STRATO Server Solutions encourage mobile device use, regardless of workplace equipment and geographical location.

Enabling users accessing the latest applications, by running concurrent Linux and Windows applications on centralized servers instead of installing, maintaining and running them on each end user device

Reducing network complexity, operational costs and energy consumption by replacing aging load balancers and other traffic management devices

Inclusion of the OVD Session Manager allows utilization of Desktop Virtualization or Application Virtualization, providing a user experience similar to that of a standard desktop PC, using Thin Client and Cloud Computing Technology.

Seamless Linux and Windows Application Integration is the key for this very effective Application delivery System.

Key Applications

Virtualization of Operating Systems

Client access via SmartClients (Thin Clients), PCs, Android and iPAD.

Portal Integration & Secure Remote Access

Mix applications from Linux/Open Source and Windows at the same Desktop or Portal

Linux Strategy: Migrating from Windows, step by step, to a Linux Desktop environment

Software and IT as a Service.

Cloud Computing solution for Linux or Windows based POS solutions

Cloud Computing Education Platform: Public and Private Schools, and Professional Training Centers

Cloud based Professional Corporate Offices: Financial, Healthcare, Manufacturing, Retail, Telecommunications

Green IT & Cloud Computing (internal and external)

Cloud based Small Business Computing

Cloud based Home Computing

SmartFLexTech Value Add

US and Canada source for OVD solutions

Provides tier one and two support for paid license subscriptions

Develops and Provides OVD enabled Thin Client solutions

Consulting services for OVD and Thin Client integration

Key Features

Brand Name Server Main Boards

Enterprise Server Components

Data Center Class Server

3 Year Limited Warranty

Optional Ubuntu Server OS

Optional Windows Server/Terminal Server 2012 or 2008 R2

Optional OVD Application and Desktop Delivery System

Available Add-Ons

Solid State Drive for OS and or Data

Hard Drives

Memory

Backup Options

LCD Monitor (16" wide screen, 17", 19" ...)

Matching Keyboard and Mouse

Service Options

Ubuntu Server LTS Installation: Available

OVD Installation: Available

Windows installation: Available

Remote Monitoring: Available
STRATO THiN-SERV are custom built, small footprint, energy efficient Servers, powered by multi core processors. Their internal drives consist of a 2.5" SATA hard drive and/or SSD drives. Currently we offer Intel NUC based and Mini-ITX custom systems. The Ubuntu Server OS includes a remote management package with a browser interface. STRATO THiN-SERV are ideal servers for many (home) office, POS, remote computing and home applications. Other hardware variants are available, customized to your particular needs.
Key Benefits

Very energy efficient

Ubuntu Server based SmartFLeX Technology DATiX Server OS

Remote Administration

Very good price to performance ratio

Very quiet running

OS remote manageable

Key Applications

Professional Office and Home Office Server

Retail Management Store Server

Department Server

Small Business Server

Key Features

Based on Ubuntu Server OS 14.04 LTS (OVD), 16.04 LTS

Remote Management System

Very quiet

External Power Supply

Low Power consumption

Very small Thin Client type form factor

Available as OVD Server and/or Cluster Node

Also available as THiN-PC with Ubuntu Desktop latest LTS or Windows

STRATO THiN-SERV Variants

Intel NUC based (Intel i3, i5)

Custom build Mini-ITX based (Intel Atom, i3, i5)

Other HW variants are available upon request.

Available Add-Ons

Solid State Drive for OS and or Data

Hard Drives

Memory

Backup Options

LCD Monitor (16" wide screen, 17", 19" ...)

Matching Keyboard and Mouse

Service Options

Ubuntu Server LTS Installation: Available

OVD Installation: Available

Windows installation: Available

Remote Monitoring: Available
Technical Specifications are subject to change
Please, contact our sales department to discuss your STRATO configuration needs
Technical Specifications are subject to change